Dear Santa,
I've been a good boy. See what you can do about the following:
From Bottega Veneta, a new briefcase. The one you got me in 2000 is getting kinda, y'know,
beat
up
. While you're there, might as well get the wallet and key case.
All in glorious nappa leather. Why, yes, Bottega Veneta IS the leather purveyor to Alfa Romeo; very good eye there, Santa. Kinda hard to find here in the USA--not a problem for you, I know--so you might have to send an elf to, say, Italy...or just ask the elf to click
around
for the best deal.
Since we're on an Alfa Romeo sorta vibe, I'd also like this year's supah-dupah limited edition fountain pen from Delta. Last year's kinda sucked, which is why I didn't ask you for it...not your fault, natch. But this year things seem to be back on track. Check out
this little number
...
To round out the Alfa Romeo portion of the thing, if you're feeling exceptionally pleased with my behavior, you could spring for this:
I've always loved Chopard's Mille Miglia line (feel free to add thereto, by all means), but this is just TOO cool. For the home theatre I could tolerate this Samsung SP-H700AE DLP projector
...a mere snip at $13K. If I haven't been THAT good a boy, there's always this one (Hitachi PJ-TX100) for $10K less:
And since I'm getting the old HT shipshape for 2006, might as well help me out with upgrading from 5.1 to 7.1. I'm thinking of the Outlaw Audio 990 PrePro, which IS a raving steal at $1100 (most competitors don't sound nearly as good, and cost between $2500 and $4K).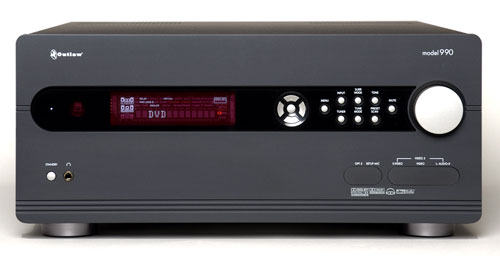 Moving from the HT room to the kitchen, there are a few things I'd like. I'll take off your hands the whole remodeling bit, with the new cabinets and converting to gas, and so forth. I just want new appliances.
-Joke